QuickChat
QuickChat is an online assistant which allows to use an operator's video-avatar increasing conversion significantly comparing to competitors' solutions.
Customer: QuickChat.pro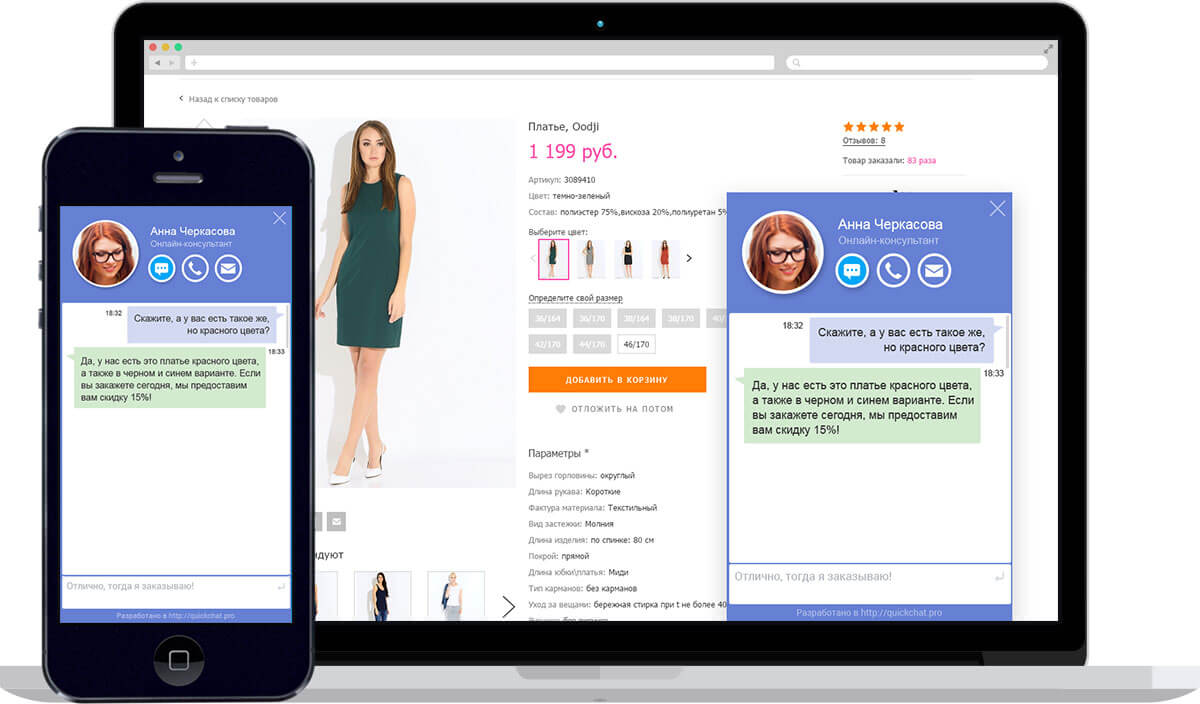 ---
Task
To create an online assistant affordable in price and different in functionality from our competitors' solutions.
Goal
A product increasing a number of clients referring to a chat.
Conception
Development of an online assistant working properly with all the modern browsers and platforms.
---
The widget of an online assistant written on JavaScript and loading on a client's website. The application of an operator uses WebView technology (opens web-contents inside of itself) and is supported in Windows, Mac OS, Android, iOS. Also there is a web version of an operator's application and it is launched directly in a browser. Data exchange between a widget and an operator's application occurs via socket.io library. An operator's photo or a videoclip has been implemented with continuous playback.
---
---
The online assistant with an operator's photo and video-avatar and a robotized
form of offline-application collecting.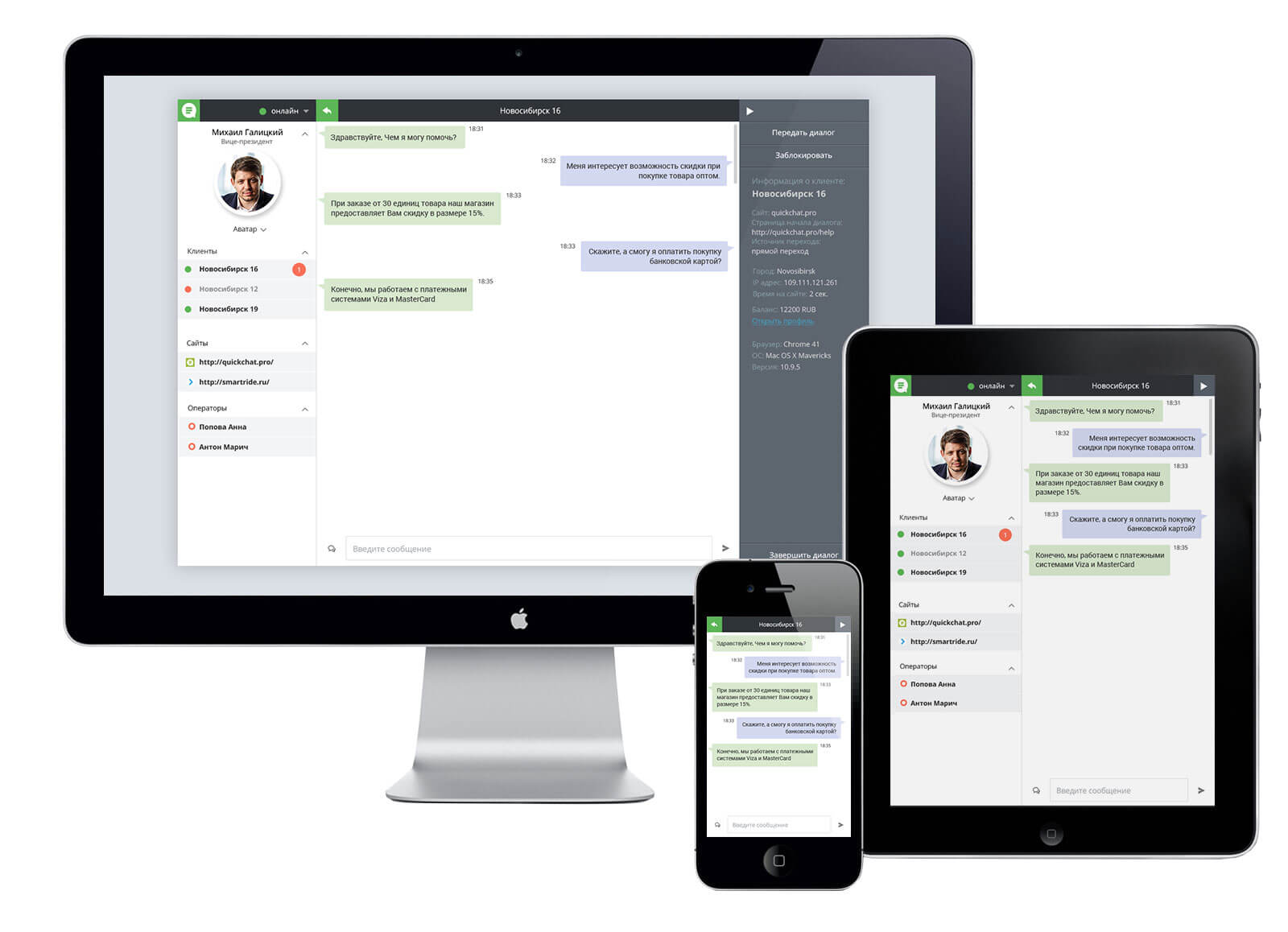 ---