Sputnik toolbar
Sputnik@mail.Ru is a project made to help people who only begin to use Internet. This toolbar allows to navigate mail.ru services fast and weather forecast, currency rate and traffic information services help users to be updated on any necessary information they need.
Customer: Mail.Ru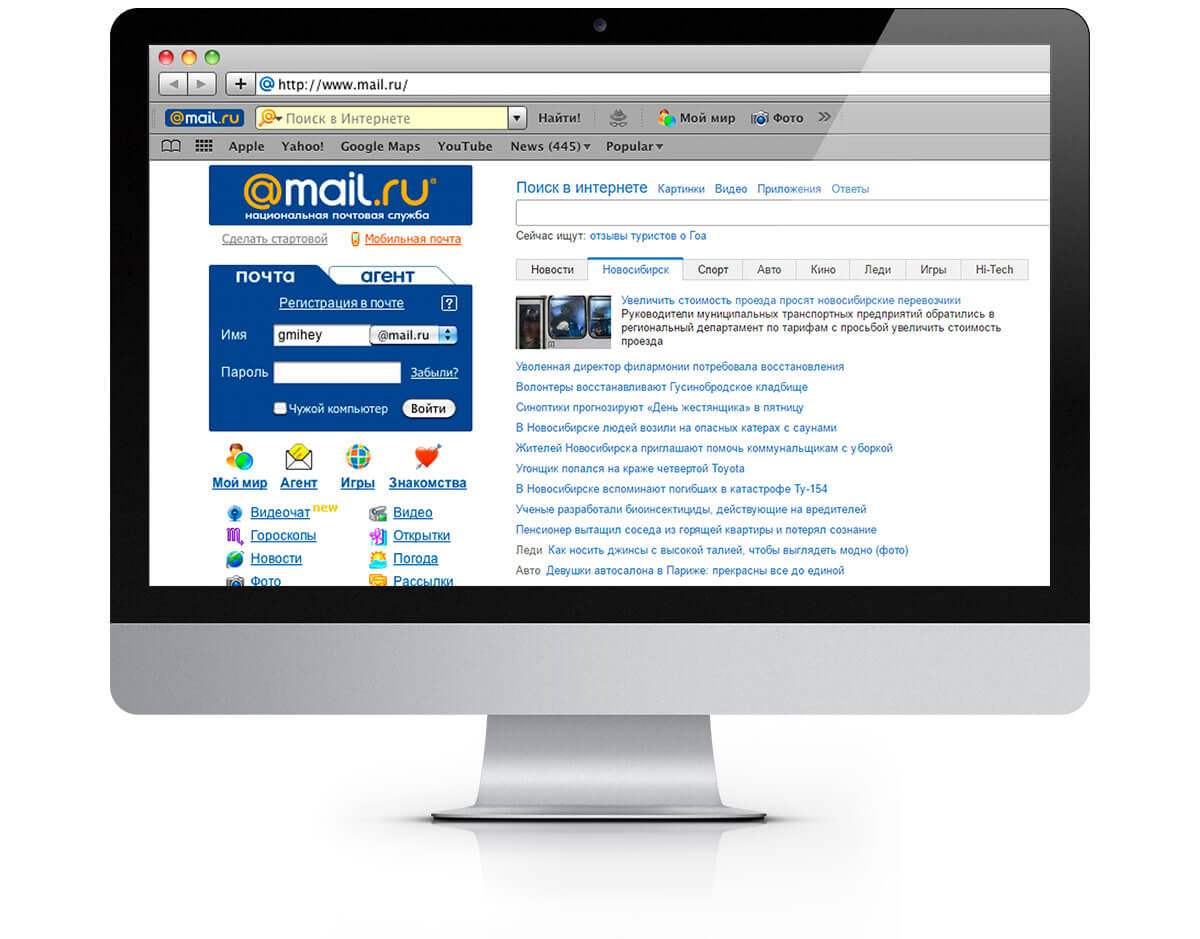 ---
Task
To make the exact copy of an available solution for Internet Eplorer and Firefox supported by Safari, whereas Safari didn't have any built-in plugin support and Apple claimed there would never be such one.
Goal
To cover wide audience of Mac OS X users with the solution Sputnik@mail.Ru
Conception
Porting of Sputnik@mail.ru extension into Safari from other systems keeping the usual mode and functional.
---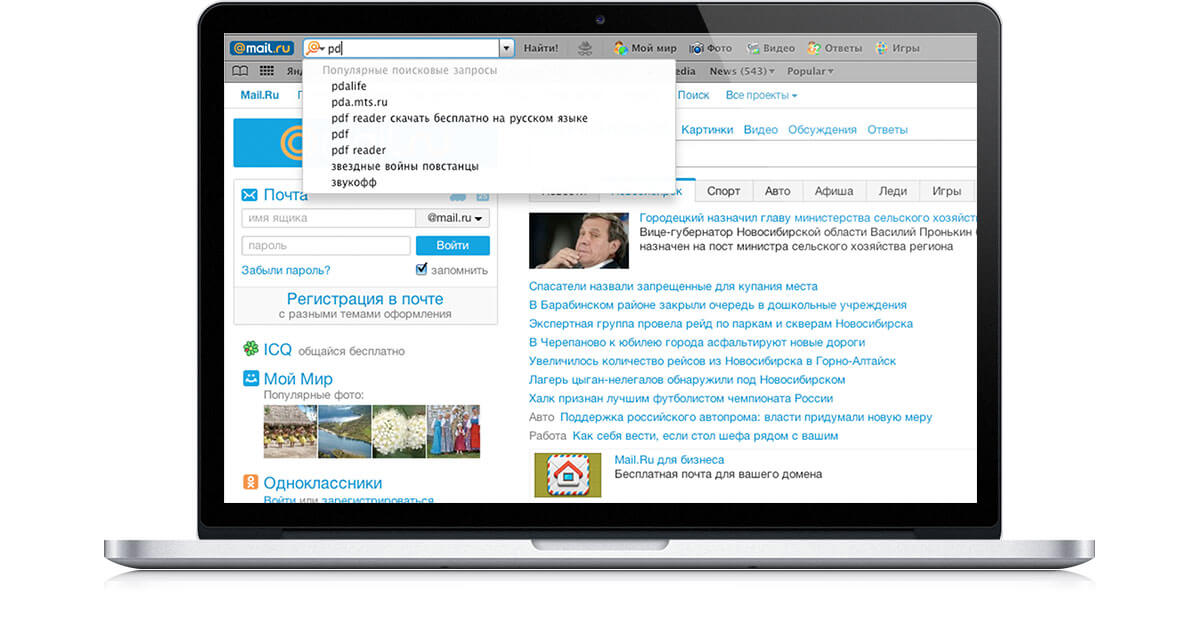 We have created the product based on our own platform SafariToolbars, which supports Mac OS X from version 10.4 and Safari from version 3. Our platfrom has provided compatibility with other solution on the market and allowed to focus on porting the abilities accessible in other versions of Sputnik.
---
---
For 1.5 month only we have managed to implement the set of product functions completely: navigation buttons, mail.ru advanced searching, a few serching engines, informers, settings with flexible options of specific buttons or informers on the toolbar, search replacement on default in a browser, page replacement 404 (mail.ru search box has been added).We got an approval according to mail.ru internal testing results within only a week and this project was released. The project has received a further support and maintenance on the part of Macte!labs.

---